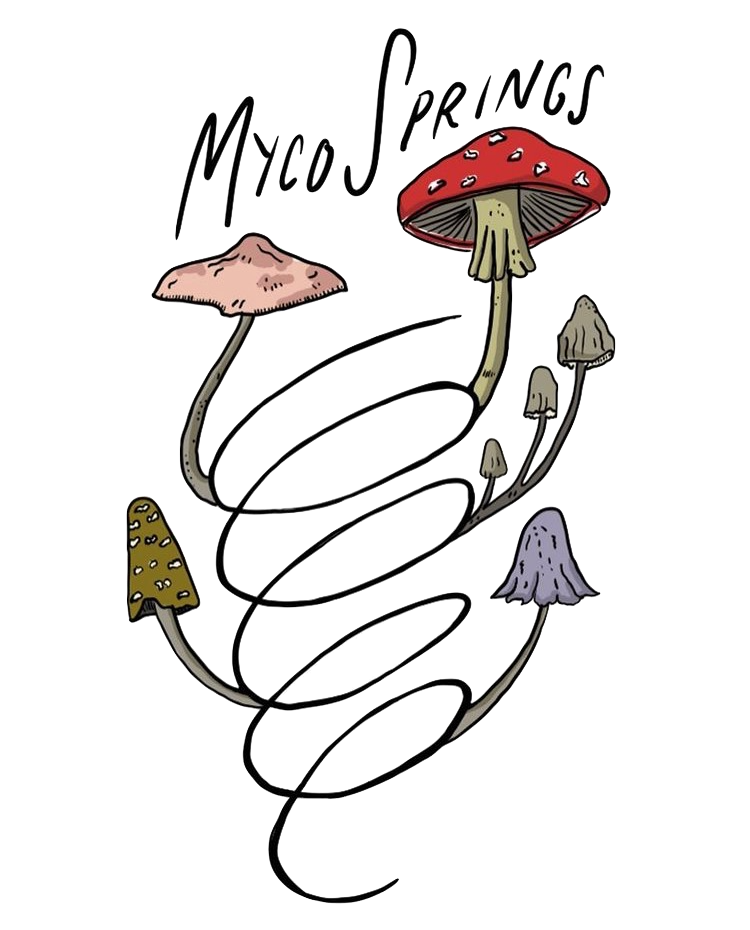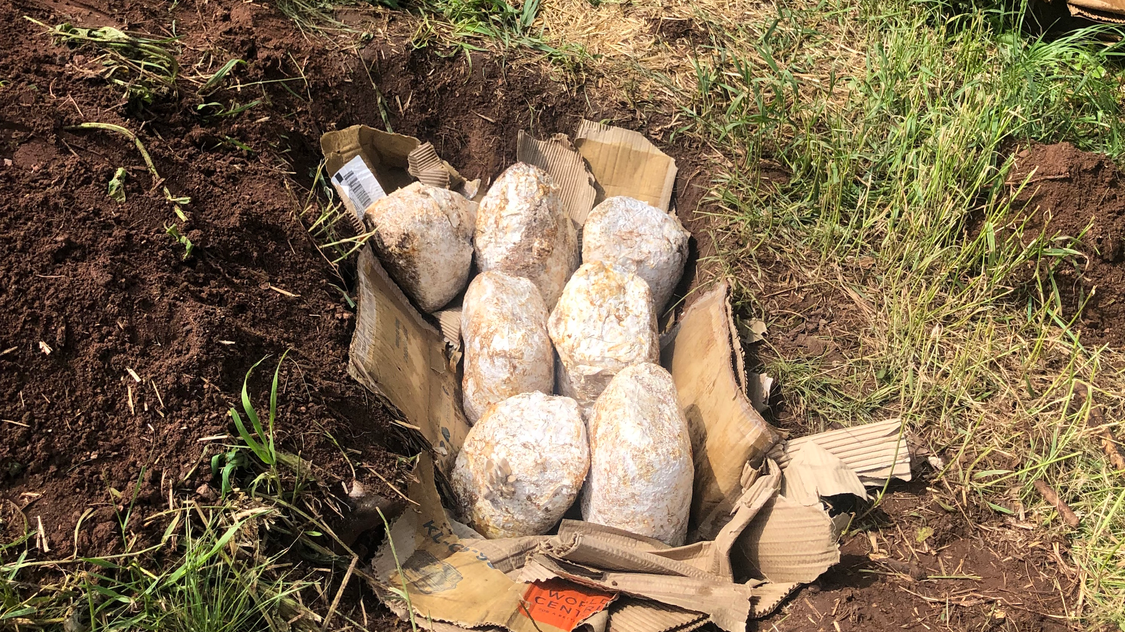 SOIL BUILDING WITH ORGANAGARDENS
Since 2018, MycoSprings has been a member of OrganaGardens Cooperative (OGC), a local landscaping co-op that seeks to apply permaculture design ethics and food sovereignty principles to their land stewardship efforts all over Colorado Springs.
Mercedes has installed dozens of edible mushroom beds in OGC clients' yards throughout the years, interrupting the path of spent mushroom spawn (SMS) on its way to commercial landfills and sending the mycelium back to the earth. There, it can benefit the soil microbiome and the plants growing in it, by enhancing nutrient uptake, providing water retention, and mitigating erosion, among other benefits.
CREATING MUSHROOM COMPOST WITH
Starting in 2022, MycoSprings is partnering with Food to Power (formerly Colorado Springs Food Rescue) to create fungally dominant compost at the newly developed Hillside Hub. This community food hub in the Hillside neighborhood seeks to provide a space to grow, share, and learn about fresh food, in an area of town that has been historically marginalized regarding healthy food access.
Just like with OGC, we at MycoSprings can divert spent mushroom blocks from the waste stream and instead re-use them to build robust soils in the places that need them most.
IN THE FUTURE: MYCOREMEDIATION RESEARCH AND IMPLEMENTATION
We hope to expand our capacity as a small business so that we can eventually provide research assistance and consulting on bigger bioremediation projects. Mycelium has incredible metabolic properties that allow it to filter contaminated water, sequester organic chemicals and heavy metals, and overall bring greater balance to ecosystems that have been degraded by industrial extractive capitalism.
If you would like to support us in our efforts to grow in this area, please don't hesitate to
connect with us!